Such a difficult choice this time around! So many inspiring scrapbookers applied to be a part of the Storyboard team...I just wish I was able to pick more! Thank you to everyone who took the time to apply. Join me in congratulating the new Storyboard DT!
Returning to the Storyboard family for another term are Ebony and Kim! I'm so thrilled that I'll be able to share even more inspiring layouts created by them...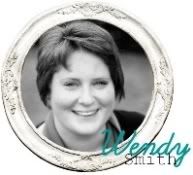 Hi,
I am Wendy Smith, and I live in Tasmania with my husband Duncan, my 2 boys Charlie(5y) and Angus (4y), our 2 dogs Barkley and Max, and our cat Jazz. I have been scrapping since 2004, and just love this craft as it enables me to release creative energy, as well as preserve precious memories for years to come. I have always been a crafty kind a girl, and since finding scrapping I can't picture myself doing anything else.
I would describe the kind of scrapbooking I do as masculine, bright, layered, and clustered. I love using everyday photos as these are the moments and events that I like to capture and remember. I love trying out new techniques and products, and get very excited when the postie van arrives...lol. I hope to inspire and be inspired on my journey here with you all, and hope you all love Storyboard Kits as much as we all do.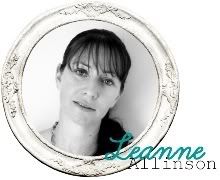 Hi! My name is Leanne and I am so excited to be joining the team here at Storyboard Kits! I have been scrapping for close to three years now and am completely addicted! Lucky for me, my four children are willing subjects in my creative process. I live in beautiful, sunny Queensland, just north of Brisbane and I guess it reflects in my style of scrapping. I think it is best described as fresh and clean with clustered elements within white space. However, I am quite happy to create a layout that is "earthy". I also have a strong urge to capture the stories behind the photos and therefore will always have journaling on my pages….somewhere!
In most of my layouts you will find smallish photo/photos (not a lot), handwritten journaling telling "the story", some stitching and the rule of thirds principle. I now only scrap in 8.5" x 11" size pages. This size suits me perfectly! I hope I can inspire others to scrap the "day to day" living aspect of their lives. To create something that you can look back on in the future and truly reflect on how things used to be. I love the opportunities this craft has given me. Especially when I get to document my family's history. I am thrilled and honored to be a part of this amazing team and I can"t wait to get started!
Published in Australian Scrapbook Creations, Scrapbooking Memories, Scrapbook Trends.
Hey all, I'm Crystal Bowman and I currently live in Ipswich, QLD (though this could change at any time seeing as we're a RAAF family!) I am lucky to have three beautiful children who are defiantly not camera shy, so they are the perfect subjects to scrap along with my soon-to-be husband Nathan!
I have only been scrapbooking for a couple of years so I guess you could say I'm a "fresh face" but I love every minute of it and I am super excited to be part of the Storyboard Kits Design Team! You could describe my style as minimal, with lots of bright colour, paint and a "must have" for me, doodling! I hope that I can inspire you all during my time here.
------------------------------------------
I can't wait to share the teams' work with you! I just know you'll be as inspired as I am! Every month, I look forward to seeing what the girls have created with the latest kits, and seeing how differently the products are used. Love the mix of styles included here too...masculine, girlie, shabby-chic, a little grungy, simple...we've got all the bases covered! Bring on 2011!
Cheers, Lis.