Thank you to everyone who shared their beautiful layouts with me for my recent designer call. I am always pleased and amazed with the level of talent out there! I could have easily picked a team of thirty!! Without further ado...here are the successful applicants...please welcome to the Storyboard family...
Ebony Van Der Starre
Ebony is a supremely talented Australian scrapbooker, whose style is colourful, a little grungy, yet girlie and loads of fun. Her layouts are totally inspiring, with loads of layers and plenty of detail. Every time I look at her work, another element pops out at me. I'm absolutely thrilled to have her join the team, and I know you will be inspired by her work over the coming months.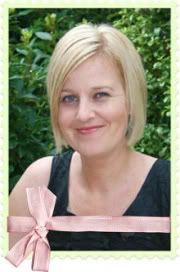 Here's a little from Ebony...
My name is Ebony van der Starre and I am very excited to be apart of this team. I have been married to my hubby Steve for 9 years and we have two children, Will nearlly 7 and Maya who is almost 3 and a half. I have been scrapping now for nearly nine years and love everything about it! I am lucky to be on a few design teams and was honoured to be announced as a Scrapbooking Memories master this year. I am looking forward to working with Lisa and the other girls and thank Lisa for the opportunity.
Tatum is another equally impressive scrapbooker who's work is just so beautiful, and I'm so happy she applied! Tatum's not afraid to use colour, paint, or experiment or take risks...love that! I know she's going to bring that little something different to the layouts here at Storyboard and I can't wait to see what she creates with my kits.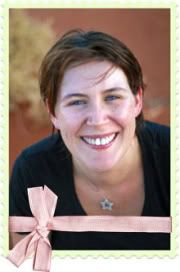 Here's a little from Tatum...
I am Tatum, mum to four and apparently not very good at sorting the washing....my husband thinks he's better and I don't argue :) I live in outback SA with a view of red sand dunes out my front window and 14 other people's clotheslines out the back. I have been scrapbooking for 5 years...although I had about 6 months off when I was pregnant with Sebastian because the smell of patterened paper made me feel nauseous...strangely, it didn't stop me buying it! My style is constantly evolving, I enjoy trying new techniques and mixing things up...my new heat tool is my current scrappy best friend! I smile alot and I think that shows through in my pages. I am thrilled to be working for Lisa and joining the team for Storyboard kits.
There you have it...the Storyboard team is complete. Join me welcoming and congratulating Ebony and Tatum. Can't wait to see what they create? Check out their blogs, linked above.
Over the coming weeks, you will start to see more sneak peeks, more information about how you can purchase Storyboard Kits, more giveaways...and well...more.
Cheers, Lis.